"Happy New Year" , this is what whole world is screaming out right now , I can hear the voices of crackers bursting, people screaming, dancing on upbeat music and being all chirpy as no matter how the year went, one must be happy in the parties and here I am sitting on my chair in a dark room and in a dilemma that whether I should publish this post or not ??!! As no one wants to read a gloomy tale on New year !!! Then this reality hit me hard that the sole purpose of this blog was to vent out my feelings and I started thinking about what other people will think as if real life was not enough for that , so finally decided to post this.
I see people raving about how this year is bad , not worth of anything and what not !!! Well for me the past all years (after 2016) were bad (this one was worse though) …. Ever had this feeling , that the heaviness of your heart has surpassed the weight of your body , that someone has passed a sword through your heart and instead of taking it out, left it there only !!!! This is how I always feel irrespective of my mood, whether I am laughing, dancing , talking to others , angry or sad , this feeling is constant. This unrest is constant.
Things are getting more twisted with each passing year !!! Right now visions of all the past New years are crossing my mind and how on every New Year I just wished one thing that until next year may this mess gets cleared out of my life but destiny had different plans and with every year passing, my life just got more and more messy !!!! I don't know if I have the courage to wish something like that again but I am writing this post with the hope that when I will read this post again on next new year , I wanna read this with a smile on my face and thinking that my hardship is finally over , but one can only wish !!!!
Anyways all I want to say is HAPPY NEW YEAR to all , stay healthy, stay safe and always be grateful for the things you have in life , never ever take things for granted in your life….
---
Copyright© 2020 [vaniheart] [Heart talk with vani] [https://hearttalk141541397.wordpress.com]
---
Affiliate link-
JEE 2020 – Chapterwise Mock Exams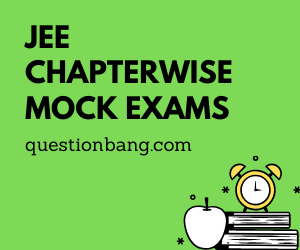 NEET 2020 – Chapterwise Mock Exams